One of the most intriguing films of this year's National Film Festival (Tangier, 9-18 March) was definitely Le Cri de l'âme (its English title: The Howl of the Soul) by Abdelilah Eljaouhari, a fiction film based on an original story turned into script by Othman Achekra. Its theme is not new: the film is a return to the Years of Lead under the reign of Hassan II, a theme picked up by many Moroccan filmmakers since the early 2000s (from Lahcen Zinoun's powerful short, Faux pas, 2003, to feature films such as Hassan Benjelloun's La Chambre noire, 2004, or Jilali Ferhati's Mémoire en détention, 2005; as well as Leïla Kilani's moving documentary Nos lieux interdits, 2011, for instance). However, the treatment of the topic is fresh and solidly anchored in Morocco's culture: that of the aïta.
The latter is a popular song tradition with a rich history in the Doukkala and Chaouia regions in Morocco's Atlantic mid-west (amply and beautifully documented by Izza Génini, who was at one of our previous events). The film, set in 1973, at the height of the repression against student movements, uses the aïta both as a structural device, and as the signifier of a long history of brazen resistance: some of the aïta performers have sung truth to power to the peril of their lives. Encoding this particular element of cultural patrimony on several levels in the filmic narrative works well and roots a universal message of liberation deeply in the local terrain.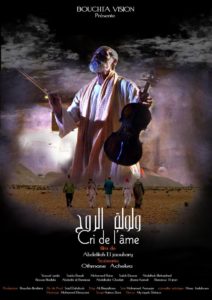 The film follows the structure of the aïta spelled out on the screen:
Prologue: the people of el Aloua
Act I: The fair daughter of the Fassi
Act II: Menanna Zerouala
Act II: Where do you come from? Where do I come from?
Epilogue: Sooner or later, truth will prevail.
Each section of the film is heralded by five performers of the aïta (3 men and 2 women, the Nachate Essayada band). Well-known aïta songs form most of the soundtrack, and one of the two protagonists, Abdelfattah Fakehani, is an activist teacher who is doing research on the aïta throughout the film. Hence the Years of Lead are framed, and frame, the aïta.
The story that echoes so powerfully in the 1973 narrative is that of Mennana Kharboucha, an extremely gifted aïta composer and singer who sang songs of resistance. Mennana acquired legendary status and all sorts of stories circulated about her, yet she was also a historical figure who came to fame at the turn of the century. At the time, a violent and powerful money-hungry Caïd, Aïssa Ben Omar Al Abdi, after leading ruthless wars of conquest in neighboring territories, levied such high taxes that his people were starving. In 1895, the Ouled Zaid revolted against him and almost won: they were under the spell of Mennana Kharboucha's songs, the lyrics of which denounced Caïd Ben Omar's despotism and unfair treatment of his people. One of the legends about the performer is that the Caïd fell in love with her and when she sang about her deep contempt for his abuses of power to his face, condemned her to be buried alive. Clearly, it is perilous for a woman to sing truth to a Caïd's power frontally…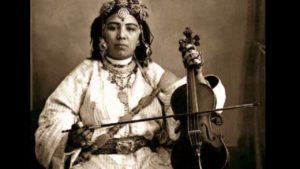 No wonder, then, that the legend of Kharboucha, the female figure who gives voice to the oppressed, becomes reenacted as a parable to talk about the Years of Lead. Hence the song on Kharboucha in the 1990s, composed by Mohamed Al Batouli and Saïd Limame, performed by Hayat Idrissi, and promptly censored by Hassan II's regime; Jnane El Kerma, a TV series by Farida Bourquia in 2002; Kharboucha, a play by Salem Gouindi that same year; and Kharboucha, a film by Hamid Zoughi in 2008.
Eljouhary's film has a satisfying intricacy, as the mise en abyme of Mennana Kharboucha echoes through a multi-layered narrative: a detective story (a woman's corpse is found in the phosphate quarry of Khouribga at the beginning of the film), the historically accurate narrative of the students' movement UNEM banned in 1973 (with the arrest of Saïda Menebhi in 1976 in Rabat, who later went on hunger strike and died), a nuanced portrayal of a class system in 1973 (the wealth-inducing city of Khouribga, "world capital of phosphates" inhabited by a poor population) that hints at today's Moroccan realities (a theme common to many if not all films at this 19th edition of the Festival National du Film). These levels of narrative rest on the intersecting narratives of four individuals: Driss, the depressed former philosophy student turned cop; Abdelfattah, the teacher and activist who heads a cine-club and researches the aïta; Cheikha Zohra whom he interviews for his research and her husband, the wise Cheikh Rouhani who counts the stars at night; Abdelwaneth, the club guard and his dog Sitel. There is a love story, and a history of disappearance (and – spoiler alert! – reappearance).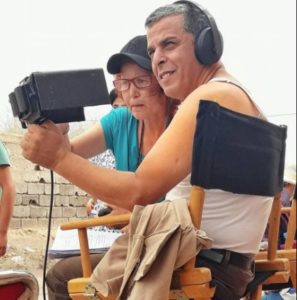 It is also well edited, well directed, with a carefully selected cast of actors who are completely believable; it is well shot (by Ali Benjelloun) and it is a Moroccan story that speaks to a Moroccan audience via all these references off screen while enjoyable and understandable by a larger audience outside Morocco (to which I belong).
My question is now: where and when will it be seen? The release in Moroccan theaters is not going to happen for a while and, as with so many Moroccan films, an international release is far from certain. I wish all the best to Cri de l'âme.
Florence Martin